The Community Advocates Public Policy Institute provides Stay Strong Milwaukee funding to youth-serving organizations for alcohol and other substance use prevention projects that directly target adolescents. All organizations are MCSAP members and contribute to the coalition's ongoing efforts to prevent substance use issues among young people. Despite the challenges of engaging youth during the Covid-19 pandemic, 697 teens participated in creative and enlightening Stay Strong Milwaukee-supported activities in 2020.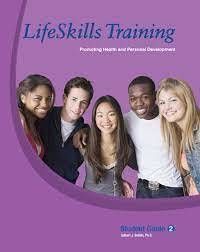 2020 Impact
Our 2020 grantees and their projects are:
Diverse & Resilient: 44 youth participated in Thinking Under the Influence, which utilizes an alcohol harm reduction approach to give LGBTQ+ and allied youth information and skills to reduce the amount of alcohol they drink, if they drink, or to postpone drinking until they are older.  

Neu-Life Community Development: 156 youth took part in the Botvin's Life Skills curriculum and 137 participated in Neu-Life's virtual Youth Summit, which explored issues related to substance use and personal and career aspirations. 
Neighborhood House of Milwaukee: 59 youth completed STOP! Commit, Decide, Succeed: Youth AODA Prevention Project, a multi-intelligence approach focusing on self-awareness and development. They worked on a youth-led Project Training Manual, which allowed them to design and implement effective educational experiences.
Pathfinders: 52 youth engaged in Botvin LifeSkills curriculum via Pathfinders' Drop-In Center. They addressed social factors and environments that contribute to the high risks (sexual violence/exploitation, substance use and abuse, physical violence, etc.), that runaway and homeless youth often face. 
Running Rebels Community Organization: 22 youth created the Mission Over Addiction Campaign, to educate the community about the dangers of drug and alcohol abuse, promote local addiction treatment resources, and offer an empathic model for beginning difficult conversations. The campaign included a persuasive anti-drug and alcohol abuse cartoon with voice-overs by Rebel youth.
The Parenting Network: 39 youth made and published the Stay Strong 2020 Vision Coloring Book to engage youth, who, according to many teachers, were starting to disengage from virtual school. The intention was to give students a way to think beyond the current crisis to see their future in a more positive light. The coloring book was professionally printed and distributed to students. A final video was created that showcased their work and given to the school so that all students and parents could watch. 
United Community Center: 84 youth participated in the All Stars program, which aims to prevent alcohol, tobacco, and drug use; postpone sexual activity; and reduce fighting and conflict among middle school and high school youth.
West Allis-West Milwaukee Family Resource Center: 101 middle and high school students participated in the Safe & Supported-Our Youth program, in which facilitators meet with youth in small groups where they learn prevention basics, build protective factors in the Botvin LifeSkills curriculum, and connect to resources.