You'll always know what's going on with our organization.
Foundations of Harm Reduction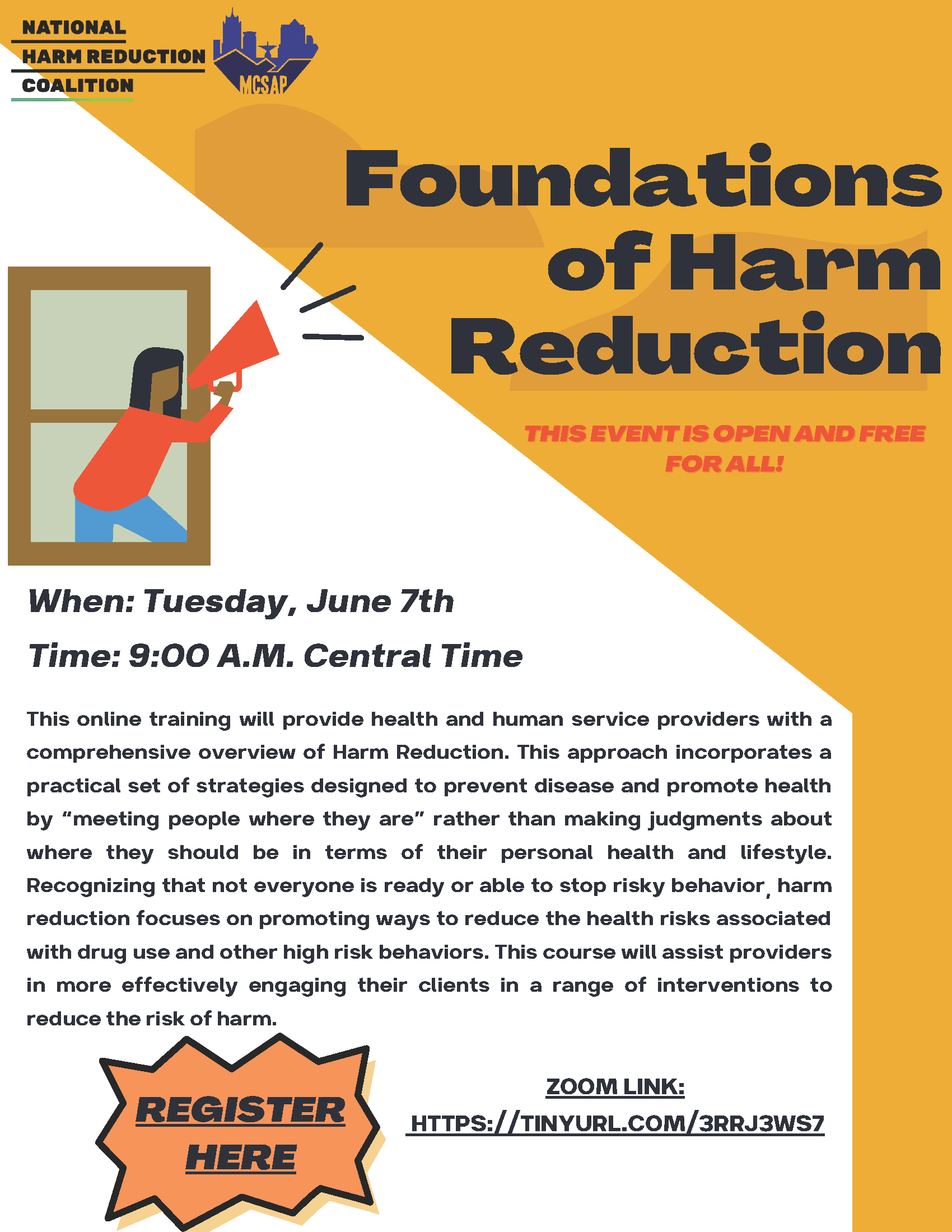 This online training will provide health and human service providers with a comprehensive overview of Harm Reduction. This approach incorporates a practical set of strategies designed to prevent disease and promote health by "meeting people where they are" rather than making judgments about where they should be in terms of their personal health and lifestyle. Recognizing that not everyone is ready or able to stop risky behavior, harm reduction focuses on promoting ways to reduce the health risks associated with drug use and other high risk behaviors. This course will assist providers in more effectively engaging their clients in a range of interventions to reduce the risk of harm. This workshop is sponsored by MCSAP and the National Harm Reduction Coalition. Registration is required at the link below.