You'll always know what's going on with our organization.
Delta-8 THC Presentation with Officer Nick Place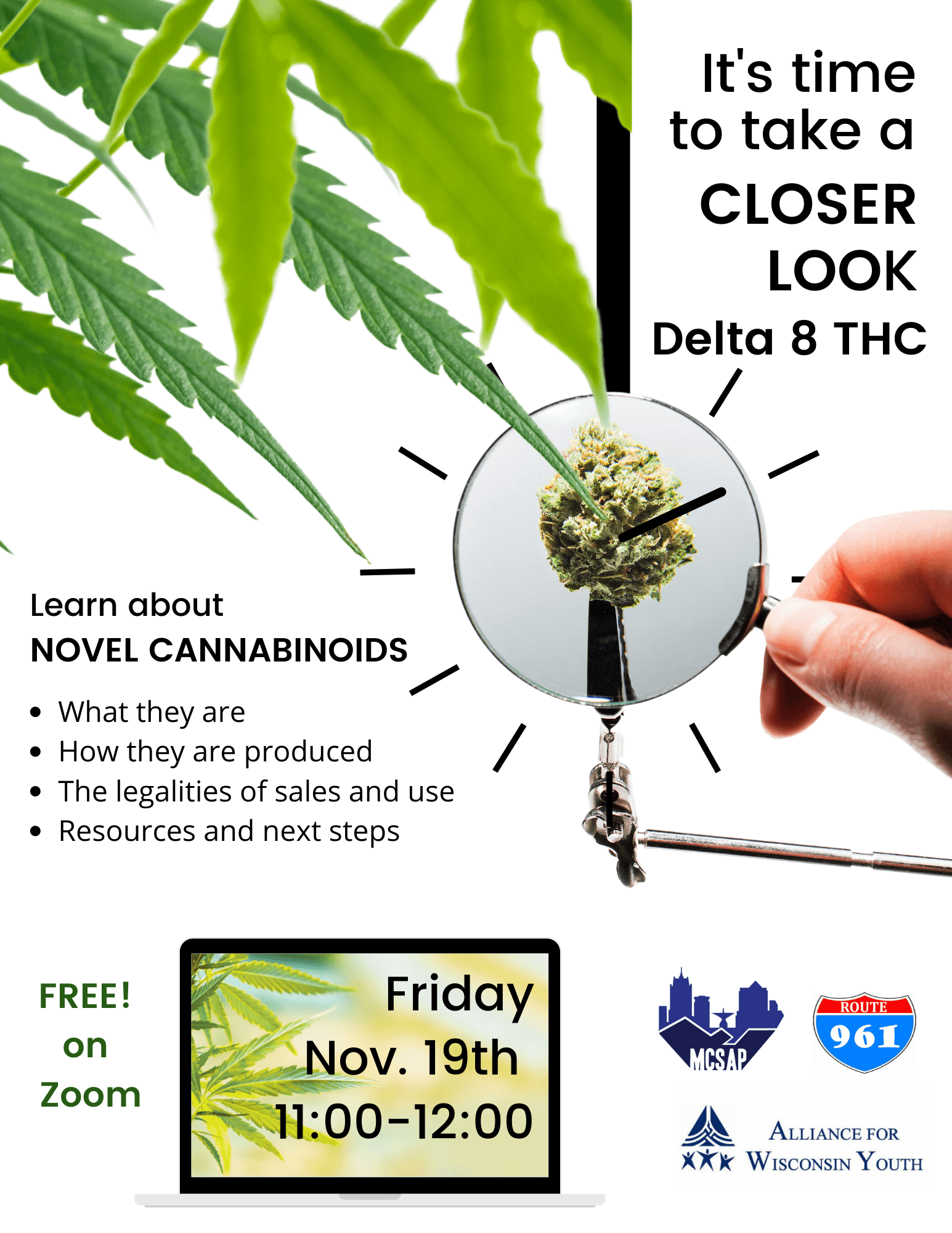 MCSAP and Alliance for Wisconsin Youth would like to invite all program facilitators and coalition coordinators and anyone interested in learning about novel cannabinoids to attend a training on Delta 8 THC, presented by police officer Nick Place and Hannah Lepper, Alliance for Wisconsin Youth Coordinator (AWY). The training is on Friday, November 19, at 11 a.m., via Zoom, at no cost. Officer Place will present trending and upcoming drugs such as Delta 10, how novel cannabinoids are packaged and marketed to target the youth, and the damages drugs produce in the human body in this one-hour training. Ms. Lepper will share the results of recent environmental scans on Delta-8 conducted by AWY and resources and next steps.