You'll always know what's going on with our organization.
Trauma and Substance Use Training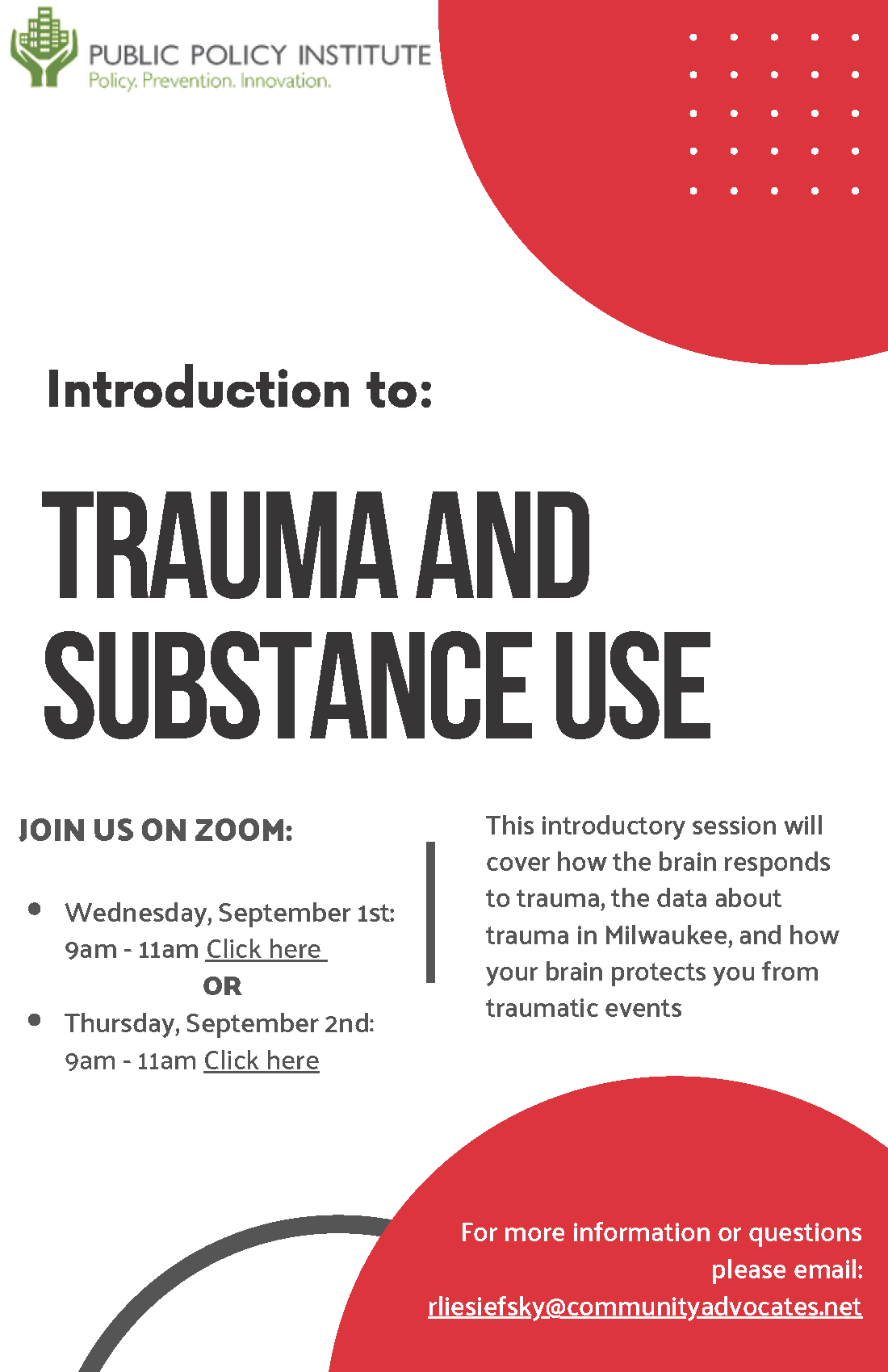 Join us on Zoom:
This introductory session will cover how the brain responds to trauma, the data about trauma, the data about trauma in Milwaukee, and how your brain protects you from traumatic events. Registration is required.
Wednesday, September 1st: 9am-11am
OR
Thursday, September 2nd: 9am - 11am
For more information or questions, please email Rita.