You'll always know what's going on with our organization.
Marijuana and the Teen Brain Webinar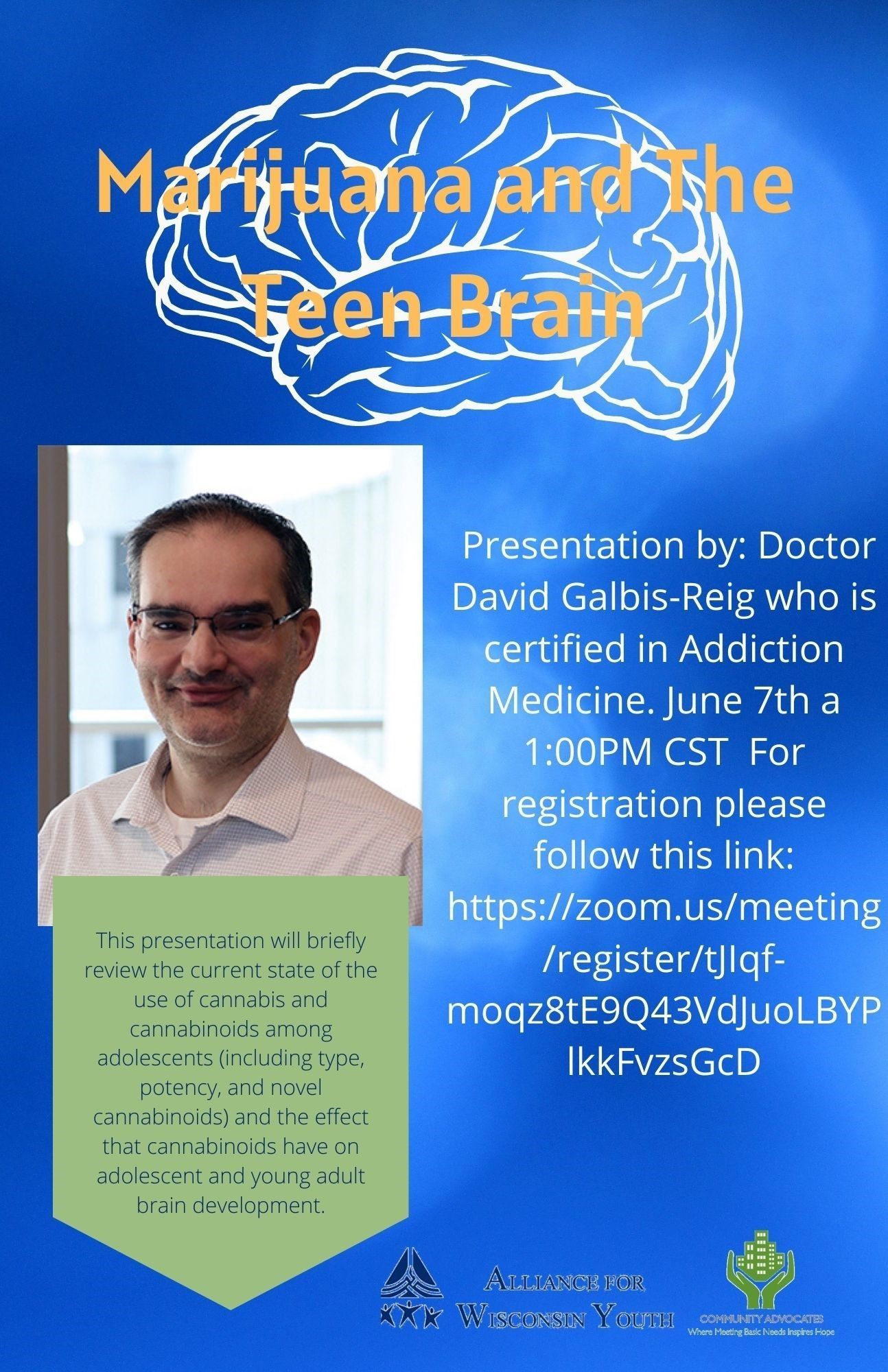 Learn about the current state of the use of cannabis and cannabinoids (including type, potency, and novel cannabinoids) and the effect that cannabinoids have on adolescent and young adult brain development. Presented by Dr. David Galbis-Reig, who is certified in Addiction Medicine. Sponsored by Alliance for Wisconsin Youth and Community Advocates, this session will be held from 1 to 2 p.m. on June 7. RSVPs are required.