Our Mission: Milwaukee County Substance Abuse Prevention coalition (MCSAP) is a diverse coalition of Milwaukee County partners who prevent and reduce substance use and misuse.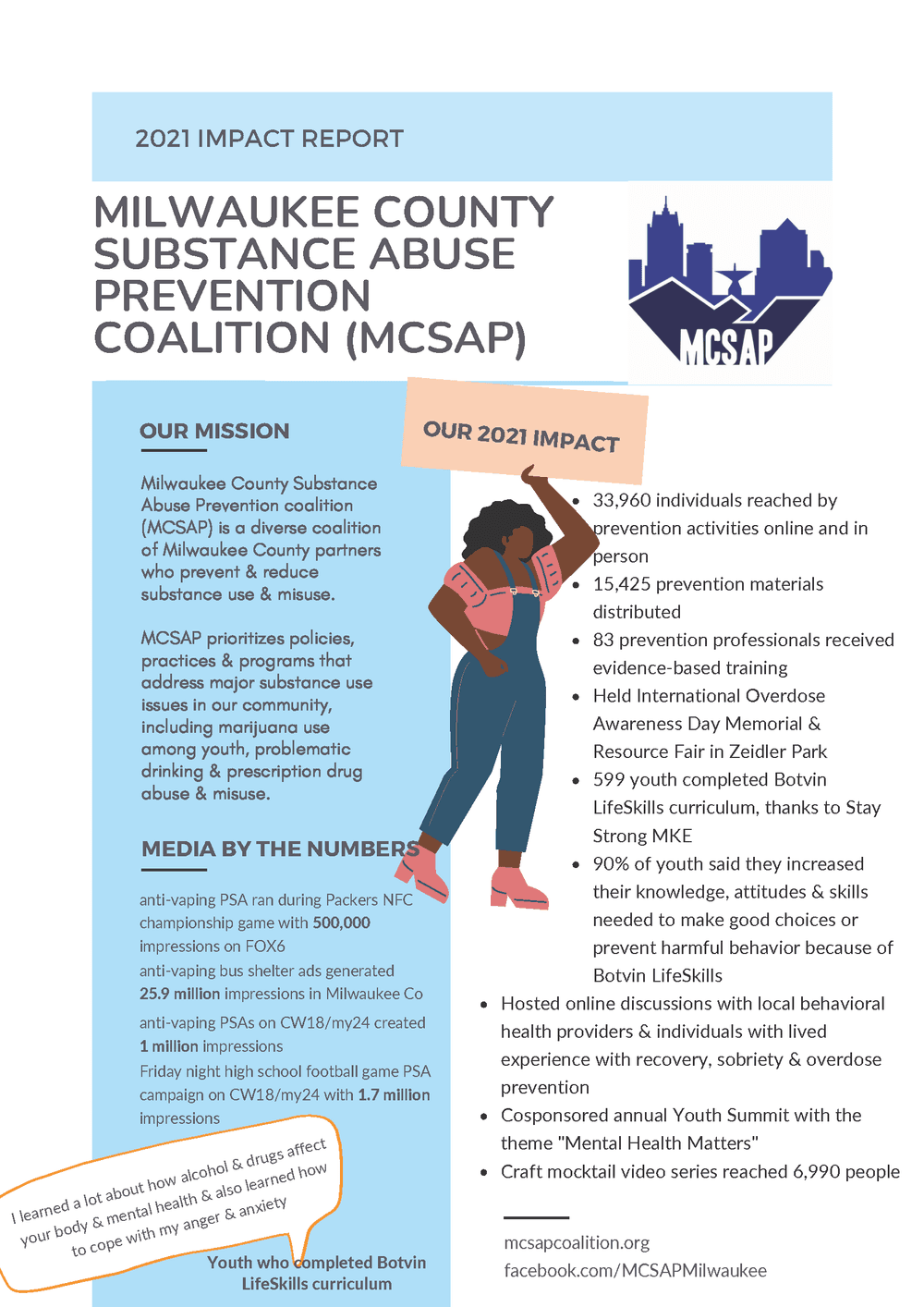 Established in 2011, the countywide MCSAP coalition brings together resources, wisdom, talents, and passion to create a happy and healthy community. MCSAP prioritizes policies, practices, and programs that address major substance use issues in our community, including marijuana use among youth, problematic drinking, and prescription drug abuse and misuse.
In 2013, Community Advocates Inc. was awarded the Milwaukee County contract to serve as fiscal agent for the continuing work of MCSAP and the prevention sub-granting process. Since then, technical assistance and staffing has intensified and the coalition has grown to include more than 50 members from a diverse cross-section of the Milwaukee County community—with 15 of the 50 as highly engaged "voting members" helping to lead the coalition.
2020 Impact
Reached more than 8,800 people through virtual and in-person events and community presentations.
Hosted 5 Virtual Mental Health and Wellness Resource Fairs to draw attention to the unique issues faced by Milwaukee County's communities of color and offer insights from the professionals who serve them.
Partnered on the video "My New Friends," which was created by Milwaukee youth for Milwaukee youth on the dangers posed by misused opioids. The video was turned into a TV and digital ad that reached almost 4 million households. 
300 youth enrolled in the Botvin LifeSkills curriculum sponsored by MCSAP's Stay Strong Milwaukee grant to youth-serving agencies. Despite the stresses caused by the pandemic, 71% of youth completed the program.
MFD Chief Aaron Lipski, MCSAP Chair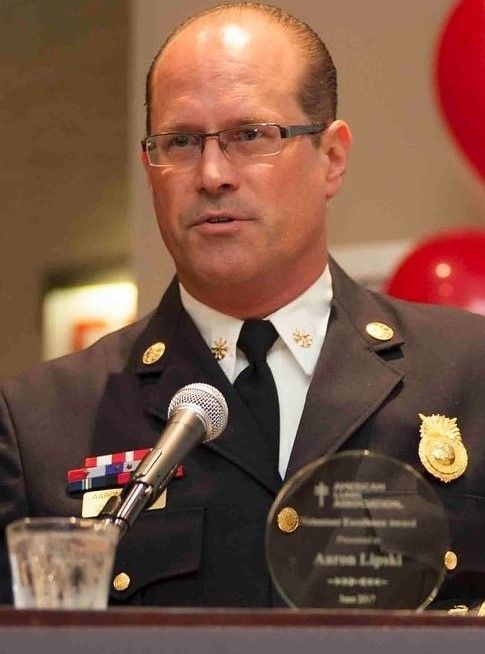 MCSAP fills a very key void throughout Milwaukee County, intentionally pulling together a diverse group of individuals from the public, private, and non-profit sectors in a unified effort to prevent and reduce substance use and misuse. This team is as cohesive as I've seen (other than my team at the Milwaukee Fire Department, of course).  Indeed, through a deliberate process of change management, MCSAP has evolved to also address the current opioid epidemic and its root causes.  I am proud of my involvement with MCSAP, am honored to have been selected by the membership to Chair the Coalition, and, due in large part to the depth and breadth of dedication and expertise of our partners, I am hopeful for our future.